Service
BMW Service Intervals – '99 to '05
Oil Service: Every 5,000 Miles
30,000 Miles: Inspection I
45,000 Miles: Oil and Safety
60,000 Miles: Inspection II
75,000 Miles: Oil and Safety
90,000 Miles: Inspection 1
BMW Service Intervals – '06 to present
Condition Based Service
*See Glossary for details
Glossary
CBS (Condition Based Service) computes maintenance intervals based upon the specific manner in which each individual vehicle is driven. The CBS thus determines the current and future maintenance requirements.
The BMW Inspection 1 Service is the smaller of the two inspection services recommended by BMW. It includes basically all of the items that assures safety and full functionality of your vehicle.
The BMW Inspection 2 Service is the larger of the two Inspection Services and basically includes all of the items performed on the Inspection I Service along with some extras like differential oil change; fuel filter and air filter replacements; Replacement of spark plugs
Brake Fluid Flush – A maintenance service that removes all of a car's old brake fluid via a machine that essentially vacuums the fluid from the system. The same machine then forces new fluid into the system, eliminating air bubbles that can cause brakes to feel "spongy."
Cabin Air Filter – A new type of filter that removes dust, smog and other airborne contaminants from the air entering your car's passenger compartment. Generally require replacement every 15,000 miles. Note that some upscale cabin air filters come with a layer of activated charcoal that can even remove odors from the air coming into your car.
Coupons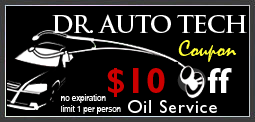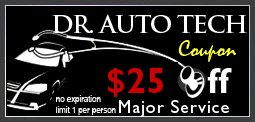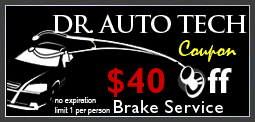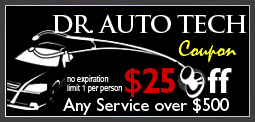 Reviews
"Very thorough mechanic! Looks at every detail of the car and does a good job. Also, gets you in and out quicly! I will be back." – Pete S. Redondo Beach
"Dear Vasken and Lena, Thank you for all you do to keep our family safe on the road. Knowing you are there gives us piece of mind. All the best for you and your family." – Ana, Redondo Beach
"Dear Dr. Vasken, I wanted to drop you a line and thank you for taking my Range Rover on such late notice Sat. I really appreciated your extra time after driving all the way down to Hermosa. I was completely satisfied and will sure to utilize your services again when need be." – DP, Los Angeles
"Vasken, You did a great job. Car drives better than new. Thanks for the good deal on four new tires. Excellent price." – Don, Hermosa Beach
"Vasken – Thanks for your terrific service and extra special care!" – Dayna, Torrance
"Vasken, Thank you for taking such good care of me and my car. At 8 years old, it drives like new again! We had a great time in Mexico with my like new Jetta. Thank you so much!" – K. Manhattan Beach
"Dear Dr Vasken – Hi! Just a note to thank you for repairing my care – The squeaking sound that it was making is gone – the car drives very smoothly now. You did an excellent job – I shall refer my friends and families to Dr. Auto Tech." – Michelle, Redondo Beach
"Thanks for taking care of me throughout the years! Your dependibility & skill mean more than words can tell." – Mike, El Segundo
Each year our technicians attend National Conferences on BMW Repair and Diagnostics. You can trust that our skill level, tools, and experience will be above and beyond what is needed to fix your vehicle properly.
BMW Service By South Bay's
Authorized BMW Repair Experts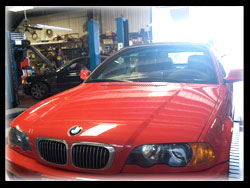 Our BMW service center specializes in BMW repair and has been servicing the South Bay area for over 40 years.
Dr. Auto Tech has become the preferred service provider for many satisfied BMW customers in the South Bay.
Whether it's us taking the time to clean the engine compartment of leaves or install a new transmission we take care of every detail from small tasks to large repairs.
We are equipped with the Autologic diagnostic system to adequately diagnose your vehicle if problems arise, or re-set the sophisticated computerized condition based service system.
We can also efficiently take care of BMW Oil Changes, BMW Power Steering Flush and maintenance, as well as the Brake System Fluid Flush.
Truly anything the dealer can do, so can we. Please let us know if you have any special requests that you would like us to take care of on your vehicles.
We offer diagnostic and re-programming services and can even take care of your body work repair needs.
"WE CARE if you return, Unlike the dealer, this is a family business that thrives on return loyal customers, thus we do our best to always provide the best service we possibly can" – Vasken, Owner
We look forward to seeing you and your BMW for service.
Serving the South Bay, including Hermosa Beach, Manhattan Beach, Redondo Beach, El Segundo, Torrance and More! We are your dealer alternative! We don't cut corners by using cheap parts or oils!