Service
Oil Service (Recommended every 5,000 miles)
15,000 Miles – Minor Service
30,000 Miles – Major Service
45,000 Miles – Minor Service
60,000 Miles – Major Service
75,000 Miles – Minor Service
90,000 Miles – Major Service
105,000 Miles – Minor Service
120,000 Miles – Major Service
135,000 Miles – Minor Service
Glossary
Anti-Lock Brakes (ABS) – A modern brake system that prevents the tires from locking up, even during hard braking, and rendering the car uncontrollable. Most modern cars come standard with ABS. Tip: Don't "pump" the brakes on an ABS-equipped car. Instead, push the brake pedal as hard as you can while also attempting to steer around any obstacles.
Beam Blade – A new type of wiper blade that uses a pre-formed plastic frame instead of a metal frame to stretch a wiper blade across a windshield. Beam blades provide uniform wiping pressure and a generally superior wiping action than conventional wiper blades. Many also feature built-in airfoils designed to keep the wiper blades flush with the windshield at highway speeds.
Brake Fluid Flush – A maintenance service that removes all of a car's old brake fluid via a machine that essentially vacuums the fluid from the system. The same machine then forces new fluid into the system, eliminating air bubbles that can cause brakes to feel "spongy."
Cabin Air Filter – A new type of filter that removes dust, smog and other airborne contaminants from the air entering your car's passenger compartment. Generally require replacement every 15,000 miles. Note that some upscale cabin air filters come with a layer of activated charcoal that can even remove odors from the air coming into your car.
Coolant Flush – A service offered by many automotive maintenance and repair facilities that uses a machine to forcefully extract, or flush, old coolant from a vehicle's engine. New coolant is then forced throughout the system, ensuring that most old, spent coolant will be replaced.
Multipoint Inspection – A comprehensive inspection of a vehicle's main systems. Most automotive maintenance facilities perform these inspections, which can cover anywhere from a dozen to several dozen components and fluid levels, as part of a full-service oil change. Many times, technicians conducting a multipoint inspection can find problems early, allowing customers to take corrective action before a very expensive repair is needed.
Coupons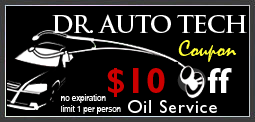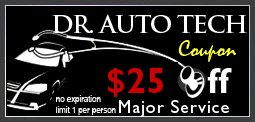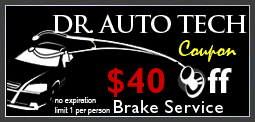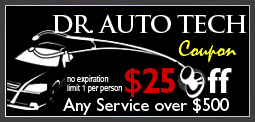 Reviews
"Dear Dr. Vasken, I wanted to drop you a line and thank you for taking my Range Rover on such late notice Sat. I really appreciated your extra time after driving all the way down to Hermosa. I was completely satisfied and will sure to utilize your services again when need be." – DP, Los Angeles
"Vasken,Thank you for everything you have done for us." – Grace, Torrance
"Vasken,You did a great job. Car drives better than new. Thanks for the good deal on four new tires. Excellent price." – Don, Hermosa Beach
"You and your staff made it possible for us to enjoy the outdoors with confidence knowing our Rover will get us back home!" – Martha, Torrrance
"Very thorough mechanic! Looks at every detail of the car and does a good job. Also, gets you in and out quicly! I will be back." – Pete S. Redondo Beach
"Dear Vasken, Thank you so much for putting al the extra effort and time into the Mercedes. It looks beautiful." – Dayna, Manhattan Beach 
Dear Vasken and Lena,Thank you for all you do to keep our family safe on the road. Knowing you are there gives us piece of mind. All the best for you and your family. – Ana, Redondo Beach
"Dear Dr Vasken – Hi! Just a note to thank you for repairing my care – The squeaking sound that it was making is gone – the car drives very smoothly now. You did an excellent job – I shall refer my friends and families to Dr. Auto Tech." – Michelle, Redondo Beach
Land Rover Expert Mechanics
Each year our technicians attend National Conferences on Land Rover Repair and Diagnostics. You can trust that our skill level, tools, and experience will be above and beyond what is needed to fix your vehicle properly.
Get Range Rover
&

Land Rover Service
By Authorized Range Rover

&

Land Rover Repair Experts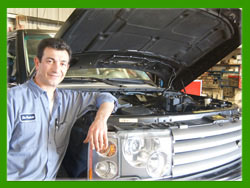 We specialize in Range Rover and Land Rover service and repairs.
Doctor Auto Tech is equipped with the Autologic Land Rover Factory Diagnostic System. We are one of few shops in California with this professional Land Rover test equipment.
This allows us to do anything the dealer can do. At Dr. Auto Tech we also use Genuine Land Rover parts to ensure optimul performance and quality.
With over 20 years of experience on Land Rover Vehicles we are familiar and skilled at dealing with their sophisticated systems.
We perform a complete Manufacturer Specification Service Check, Up to 27checks performed plus extra checklist.
We are located in the south bay, specialize in land rovers, and we ar your dealer alternative!
LAND ROVER SERVICE INTERVALS
5,000 mile intervals between big service
–
Also every 52,500 miles when "Service Engine" comes on