Service
Oil Service (Recommended every 5,000 miles)
15,000 Miles – Minor Service
30,000 Miles – Major Service
45,000 Miles – Major Service
60,000 Miles – Major Service
75,000 Miles – Minor Service
90,000 Miles – Major Service
105,000 Miles – Major Service
120,000 Miles – Major Service
***Check with us about recommended factory Timing Belt Replacement.***
Glossary
Air Filter – Removes dust and other particulate matter from the air before it is introduced into the engine to be mixed with fuel and combusted. Because these tiny particles can act like miniature sandpaper inside an engine, wearing away at critical components, most automakers recommend routine air filter replacement. Check your owners manual for the correct interval.
Beam Blade – A new type of wiper blade that uses a pre-formed plastic frame instead of a metal frame to stretch a wiper blade across a windshield. Beam blades provide uniform wiping pressure and a generally superior wiping action than conventional wiper blades. Many also feature built-in airfoils designed to keep the wiper blades flush with the windshield at highway speeds.
Brake Fluid Flush – A maintenance service that removes all of a car's old brake fluid via a machine that essentially vacuums the fluid from the system. The same machine then forces new fluid into the system, eliminating air bubbles that can cause brakes to feel "spongy."
Cabin Air Filter – A new type of filter that removes dust, smog and other airborne contaminants from the air entering your car's passenger compartment. Generally require replacement every 15,000 miles. Note that some upscale cabin air filters come with a layer of activated charcoal that can even remove odors from the air coming into your car.
Coolant Flush – A service offered by many automotive maintenance and repair facilities that uses a machine to forcefully extract, or flush, old coolant from a vehicle's engine. New coolant is then forced throughout the system, ensuring that most old, spent coolant will be replaced.
CV Boot – A plastic or rubber boot that covers the constant velocity (CV) joint on many front-wheel-drive cars. The boot prevents dirt and debris from coming into contact with the CV joint, a factor that can shorten the life of the joint and necessitate its replacement. If found to be cracked or frayed, it is recommended that CV boots be replaced.
Coupons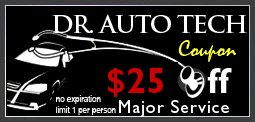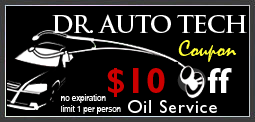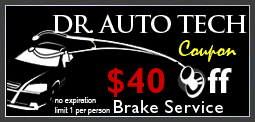 Reviews
"Vasken, Thank you for taking such good care of me and my car. At 8 years old, it drives like new again! We had a great time in Mexico with my like new Jetta. Thank you so much!" – K. Manhattan Beach
"Dear Vasken, Thank you so much for taking such good care of my car. You are an angel for me. I just noticed my brand new license plate holders! Thank you for those too. I will see you soon. You and your wife are wonderful spirits. Continued Success!" – D.P. Los Angeles
"Vasken – Thanks for your terrific service and extra special care!" – Dayna, Torrance
"Vasken, You did a great job. Car drives better than new. Thanks for the good deal on four new tires. Excellent price." – Don, Hermosa Beach
"Thanks for taking care of me throughout the years! Your dependibility & skill mean more than words can tell." – Mike, El Segundo
"Dear Dr Vasken – Hi! Just a note to thank you for repairing my care – The squeaking sound that it was making is gone – the car drives very smoothly now. You did an excellent job – I shall refer my friends and families to Dr. Auto Tech.' – Michelle, Redondo Beach
"Vasken,Thank you for everything you have done for us." – Grace, Torrance 
"Very thorough mechanic! Looks at every detail of the car and does a good job. Also, gets you in and out quicly! I will be back." – Pete S. Redondo Beach
Each year our technicians attend National Conferences on VW Repair and Diagnostics. You can trust that our skill level, tools, and experience will be above and beyond what is needed to fix your vehicle properly.
Get Your Volkswagen Repair Done
By An Authorized Volkswagen Service Specialist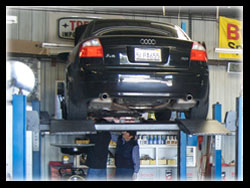 We specialize in Volkswagen service and have over 40 years experience in Volkswagen repairs.
Your Volkswagen (VW) requires special care by trained technicians and quality parts from a company who knows what to use. We have access to all the necessary information, training and quality parts to repair or service your Audi and Volkswagen.
VW Owner's Please Note Special Attention
Proper maintenance of your VW will ensure it's longevity throughout the years, just look at the many Vanagons and Beetle's still on the road today.
With that said, please feel free to come in and let us take a look at your car to ensure you are up to date with the right service and repair items, especially the timing belt.
"WE CARE if you return, Unlike the dealer, this is a family business that thrives on return loyal customers, thus we do our best to always provide the best service we possibly can"- Vasken, Owner
We thank you for the referral of your friends and neighbors in the area and look forward to helping you.
We are conveniently located on Pacific Coast Hwy. We are your dealer alternative!